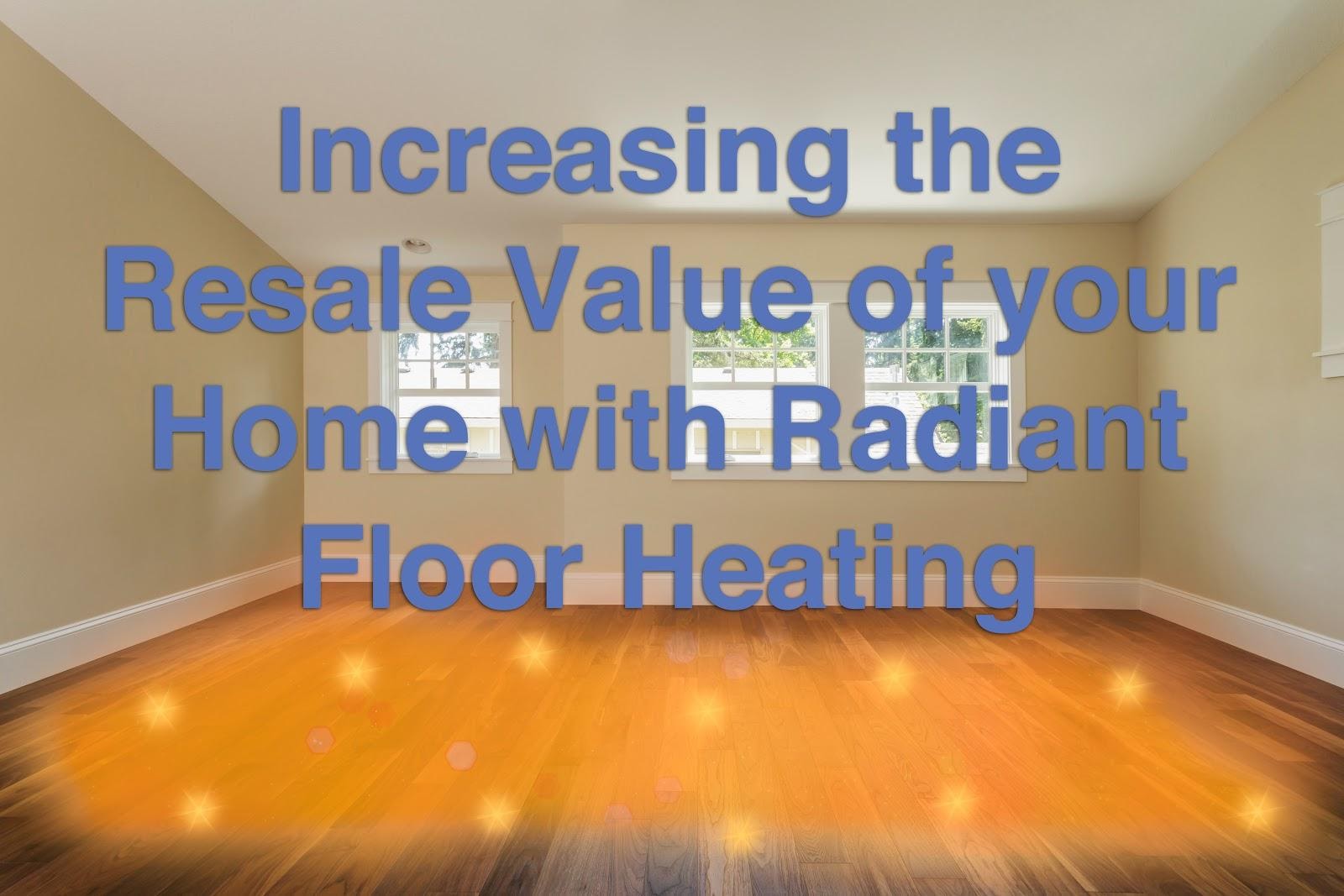 Guest article provided by: kitchenremodelideas.com
Now that you've made the big decision to put your house on the market, there are a variety of ways you could increase your home's resale value, this blog begins our in-depth tour of radiant floor heating systems. We'll begin with the basics: what is floor heating, how does it work, and where can I find floor heating products. All throughout, you will learn both how to substantially boost your home's value, and how to provide comfortable supplemental heat with radiant energy.

What is Floor Heating
A stress-free multipurpose heating system, delivering warmth to give your home a luxurious amenity. Floor heating is:

How does it work
Electrically heated, energy-efficient, quiet, and flexible:
Where can I Find Floor Heating Products?
Distributors across the country have adopted underfloor heating systems to their product offerings.

Depending on your location, the operating costs of floor heating can vary. Check out this operating

cost calculator

.

Whether you're handy with tools or not, floor heating can be installed without the cost of hiring a professional installer. One caveat is that electrical connections must be done by a licensed electrician.

Take note of your local

home improvement

stores in-store availability if you feel that radiant heating is right for you.

Learn where to buy heating systems with WarmlyYours'

Dealer Locator Tool

.

Here's an example of a

modern Philadelphia apartment

now considered eco-friendly and energy-efficient thanks to radiant floor heating.
Floor heating is typically more expensive than your average forced air heat pumps, but you save money over the long run due to better efficiency. Outfitting with radiant heating, for any room, benefits the resale process and improves your valuation. All of these things are great reasons to work with a radiant heating expert, beginning with the zones of the house you want temperature-controlled, ending with a resale deal that's even better than before, and so much more.