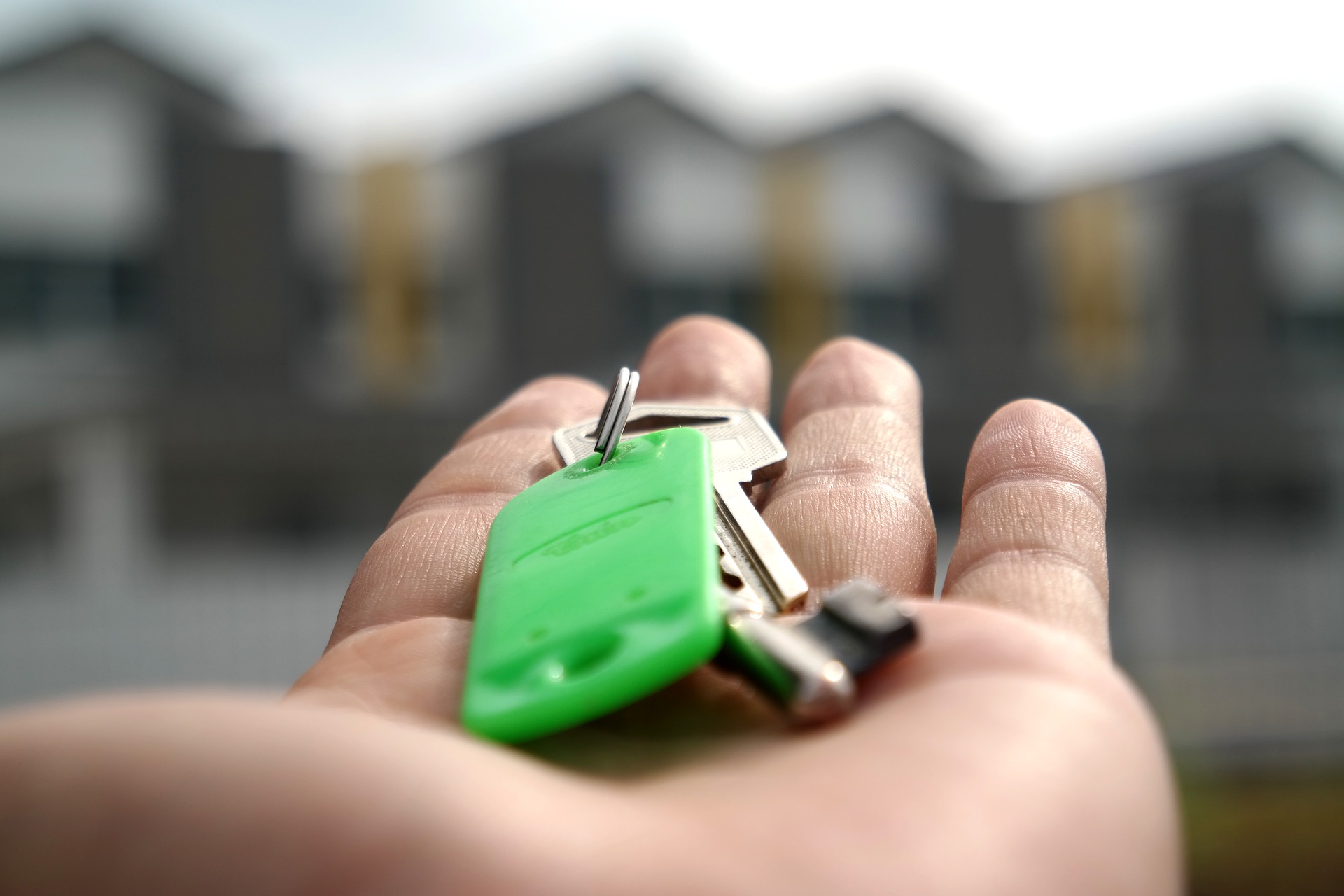 Guest article provided by: nestapple.com
So, you're looking for a new home. It's your first time buying a house and the aspects related to home buying are daunting. You need to get preapproved for a mortgage, come up with the down payment and the closing costs, and make sure the house you are buying is structurally sound. There are many more steps when buying a home. But some first-time buyers often make mistakes during the home buying process. They may have skipped the home inspection or got only one mortgage loan rate quote, for example.
Correcting these mistakes can end up costing you a lot. You don't want to end up buying a house and having buyer's remorse because you skipped a step in the homebuyer process.
So, what do you do if you made some mistakes? The good thing is that you can avoid them if you have some knowledge and preparation about the homebuying process. And if you don't, we're here to give you the complete guide to the top ten reasons why many first-time homebuyers make mistakes.
The Top 10 Common Mistakes That First-Time Homebuyers Make
Not Understanding How Much House You Can Afford

Not Getting Prequalified and Preapproved

Not Checking Your Credit Score

Failing to Estimate How Much You Can Afford to Pay Your Monthly Mortgage Loan

Getting Just One Mortgage Loan Rate Quote

Failing to Get a Home Inspection

Buying More House Than You Can Afford

Making A Small Down Payment

Forgetting About the Neighborhood Surrounding Your New House

Not Planning for

Closing Costs
1 Not Understanding How Much House You Can Afford
A common mistake a first-time homebuyer makes is not knowing your budget before you start going on open houses. It's a big no-no because potential buyers will look at homes that are over their budget. And then they'll find their dream house, but it's not realistic to them financially. When they start to look at homes that are in their price range, they become disappointed in seeing homes they can only afford. Then they become over-emotional over the home buying process.
How to avoid the mistake? Newbie homebuyers should get preapproved first and then look at properties that are within their budget.
2 Not Getting Prequalified and Preapproved
Finding your first home is an exciting process but before you buy, you should know exactly what you can afford. A common mistake is that homebuyers start looking for houses before getting approved for a mortgage loan, as suggested above, and that's a gigantic mistake. Finding a first home can be both exhilarating and taxing, so it's no surprise that many potential homebuyers want to get a jump-start on it right away. But shopping for a home before getting preapproved for a mortgage is a big mistake.
Getting preapproved for a mortgage means a lender will acquire your finances and financial statements from you to give you an estimate on how much you can afford. It reveals to sellers and real estate agents that they are serious about buying a house and already know how much they can spend. Being preapproved means they have the finances to buy a home.
There's a major difference between getting prequalified or preapproved for a mortgage. To be prequalified, you do this in the early stage before you begin shopping. It gives you an idea of what you can afford. With prequalification, the lender doesn't need your entire financial background, which is helpful to owners, and the lender also won't pull your credit. Prequalifying is not a loan and can't guarantee you'll get preapproved for a loan. It's just a starting point to determine what a buyer can afford. Interestingly, prequalification carries no weight when you start to make offers.
A preapproval is a conditional loan approval where your credit and ability to repay are evaluated by a mortgage underwriter. It's more nuanced than a prequalification, so you'll need to give the underwriter your bank statements, pay stubs, and any documents that show how much funds you have. A hard credit check will be pulled so the lender can get your credit score and see how much debt you owe if any.

3 Not Checking Your Credit Score
Another common mistake that buyers make is failing to check their credit score. They may know it already so they reason that it's the same. But credit scores change every time you make big purchases on your credit card, for example. So, in the months leading up to applying for a mortgage and up to closing day, do not buy anything that costs a lot using your credit card.
Your credit score will determine if you qualify for a home mortgage loan. The higher your credit score, the lower the interest rates you may have to pay when a lender approves your loan. If your score is fair to good, it may be time to wait before buying. Try to pay off any credit card debts or any loans you have. Make sure you pay every bill on time. These examples will increase your credit score in no time.
Above all, improving your debt-to-income ratio—the relationship between how much money you owe and how much money you have coming in—will most likely result in a lender giving you a loan. However, remember that many home mortgage lenders will re-check your credit before you close. If you've made high-cost purchases like buying a new car before closing, then this can be a problem for the lender.
4 Failing to Estimate How Much You Can Afford to Pay Your Monthly Mortgage Loan
Usually, your monthly mortgage loan payments shouldn't be much more than 28% of your monthly gross income. If you have debt, that percentage will be even lower. So, make estimates on what you can afford based on your current income, not what you anticipate making in the future.
5 Getting Just One Mortgage Loan Rate Quote
A common mistake that first-timers make is not shopping around for loans. In fact, according to the Consumer Financial Protection Bureau, almost half of borrowers don't shop for a loan. That's due in part that new homebuyers don't realize that applying to different lenders will count as just one credit inquiry if they are all made within 45 days. They think their credit score will go down with each lender application.
But shopping for a mortgage is like shopping for a car. When you can compare mortgage rates and fees, you are most likely to get a competitive price rate. Keep in mind that since mortgage interest rates vary for each lender, it's in your best interest to shop around.
6 Failing to Get a Home Inspection
The home inspection is a critical component of buying a home and yet many first-time homebuyers may opt-out of it because they feel safe about the condition of the house they are buying. And besides, they rationalize that they've seen the property on multiple occasions and found no defects. But a home pre-buying inspection may find defects in the home that you can't see.
A home inspection is a visual examination of a property. The licensed inspector evaluates any problems in the home such as the conditions of the appliances, the doors and windows, and the plumbing system, for example. If there are any defects, then you've just saved yourself some money and may have developed some negotiating power.
For example, with the house you plan on buying, you can negotiate a lower price with the seller or go through it with your broker. And if the home requires major repairs, you can negotiate with the seller to have the problem areas fixed or ask the seller to adjust the purchase price accordingly.
7 Buying More House Than You Can Afford
Say you have been approved a loan for $500,000. For the first-time homebuyer, the biggest mistake they can make is to buy a new home close to that figure without taking into consideration all the money you need to pay your bills and the upkeep.
After all, the lender doesn't know if there are other factors you have to pay every month. Home insurance, maintenance, property taxes, homeowner's fees, and many others are due every month or every quarter. The homeowner also has to figure in daily, weekly, and monthly essential costs such as paying for gas, groceries, utilities, school education if the homeowner has children, grounds fees like raking, shoveling your driveway, cleaning your pool. and other fees.
As a result, it may be impossible for you to pay your monthly mortgage with all your other obligations. Or you may be able to pay it but it's a tight squeeze every month. And if you miss three payments in a row, your lender might start with foreclosing proceedings on your home. So, don't buy a home with your full loan amount. Importantly, you'll never be able to afford to put aside money for savings as backup, or putting aside funds for your retirement, your 401(k) and your stock portfolio.
8 Making A Small Down Payment
Coming up with a down payment is one of the ways that bar prospective homeowners from buying a new home. It costs a lot and the common belief that you need to put 20% down inhibits buyers.
But buyers who can't put down 20% make the common mistake of putting down a small down payment when buying their new home. Making a small down payment will put more money in your pocket now, but in the long run, it will cost you more. The smaller the down payment, the higher you'll pay in interest. In this situation, you have to borrow more money from your lender. Also, any down payment that is less than 20$ requires you to get a PMI.
Private mortgage insurance (PMI) is often required if you put less than 20% down on a house. It's a type of insurance policy that protects the lender in case the borrower defaults on their home loan. If you ever default on your loan, the lender will receive mortgage insurance funds to cover its losses.
The average cost of PMI for a conventional home loan ranges from 0.58% to 1.86% of the original loan amount per year. The solution for homebuyers is to refrain from making a small down payment. Wait a while for the home buying process to give you time to save up money for the down payment, which should be at least 20% down to get a lower interest rate and to avoid paying for the PMI. Without the PMI, this means you'll have substantial savings on your monthly mortgage loan payment.
If you do end up saving money, remember that you will need less to borrow from your lender. Even more enticing is that you start with more equity in your new home.
9 Forgetting About the Neighborhood Surrounding Your New House
Say you fell in love with a house. For the first-time homebuyer, she will focus on the home itself—and how she'll picture herself in it—and may forget to consider factors like the surrounding neighborhood, the yard or property, the school district, and how long it takes to get to everyday businesses like grocery and drug stores.
The new homebuyer should not overlook these things. If the school district is bad or rated poorly, do you want to enroll your kid there? If your street is full of nicely maintained houses that are impressive, you may think the surrounding streets are like that too. But if you failed to look around the neighborhood, you may have buyer's remorse when you finally tour it and see that other streets are full of dilapidated or run-down houses and that instead of a nice park nearby, there's a cemetery.
Your house may be difficult to sell because the comps will be skewed. Your house may be comped to a house near the cemetery if that's the location where houses have been selling. You won't meet your asking price. You may have to even lower it if there turns out to be traffic on your street.
Here's how to prevent this from happening? Drive around the neighborhood at different times to get a sense of its overall vibe. Does the area appeal to you? Is the house you want to buy on a street with great curb appeal, i.e. mature trees, sidewalks, and children riding their bicycles? Is there traffic? Do students at the local school district test well? How do the neighbors take care of their front properties or yards? Are the bushes cut neat? Is the grass green and cut?
10 Not Planning for Closing Costs
Many new homebuyers save up for the down payment but forget that they need more money for closing costs that need to be paid upfront during the closing. Closing costs are expensive and can even exceed the cost of the down payment,
If you fail to plan for closing costs and have no savings left to pay them, you may just have to walk away from the deal. But even this "solution" will cost you even more, like anything you paid for the appraisal and your earnest money deposit. Earnest money is the deposit a buyer makes to a seller to show that the buyer will go through with purchasing the seller's home.
The money allows the buyer to have more time to conduct a title search, to get the property appraised, and to go through the home inspection with a licensed home inspector. It also gives the buyer more time to get the finances needed to close. An alternative to walking away from the deal is to borrow money from your family. If your family can't help you, this is not the right time to buy a house.
This is also not the time to apply for a loan to pay the closing fee as the lender will be checking your credit score again before closing. Another way to come up with the closing fee is to negotiate with the seller so that the seller pays some or all of the fees. This often works well when you have your real estate agent on your side to bargain with the seller.
Or, you can roll in your closing costs with your mortgage loan. You just have to check with your lender if this is possible. Including closing costs in the loan will cost more down the line since you have to pay interest on the closing costs, which will in turn raise your interest rate. But including your closing costs in the loan is the best solution when you lack the funds.
Here's a list of the most common fees that come with the closing.
Appraisal

Home inspection

Property taxes

Title and attorney fees

Lender fees

Application fee

Loan origination fee

Title search fee

Mortgage insurance application fee

Lender and owner title insurance
To determine your closing fees, use this closing cost calculator. To use the calculator, enter the value of the home price, your estimated down payment, and your mortgage interest rate.
But the general rule of thumb is that you need to pay about 5% of the sale price of your new home. So, you'll pay around $7,500 in closing fees if the purchase price of your new home costs $150,000.