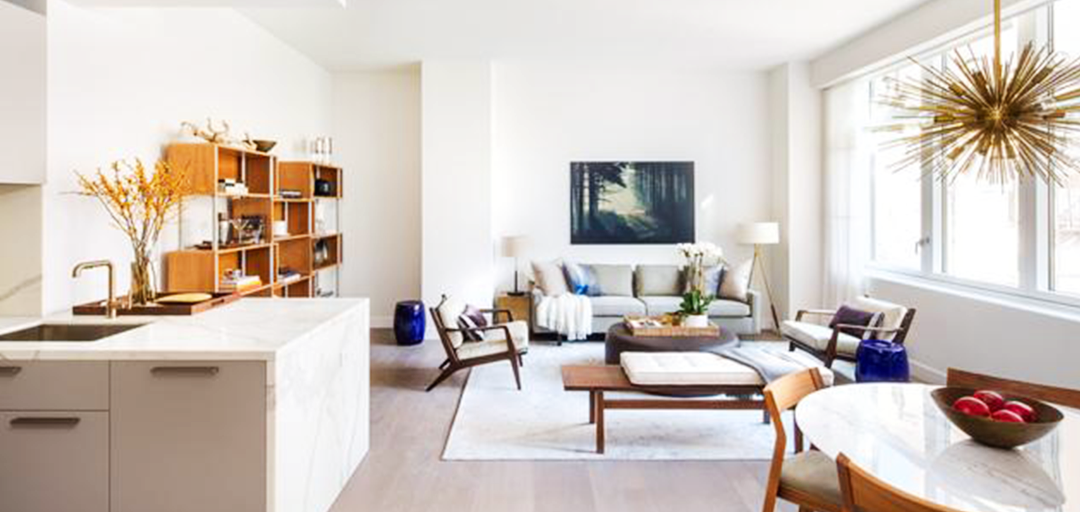 Guest article provided by: dolinskigroup.com
Staging your home and trying to sell it at the same time can be really frustrating and feel chaotic.
How are you supposed to keep a house looking pristine and ready to be toured, at a moments notice, by house hunters while keeping it functional and retaining what little bit of sanity you have left in this post-apocalyptic pandemic?
Wine…? Yes, definitely some wine… glug. glug.
In all seriousness, you probably want to sell your home for the most amount of money while balancing the hassle factor and being happy in your home while you're trying to sell it.
It might seem impossible to do both.
If I had a nickel for all of the times my father said something like, "you can't have your cake and eat it to," then I would probably be a millionaire sipping mai tais in Tahiti with my boo watching the sun go down with the sand between our toes listening to the ocean's tide come into and out of the shore.
Now I want a vacation. Dang.
You can totally stage your home while living in it. I'm going to share with you some of the tips my clients use when selling their homes.
I can't promise you that you will keep your total sanity. Heck, mine is tested daily with five kids during a pandemic. I can only promise that you won't lose it from trying to sell your home.
Why Stage Your Home To Sell
It's easy to fall prey to the mindset that the hassle and bother factor in staging your home isn't worth the potential benefits. I hear you.
However, staging a home can make a real difference in the price and the speed at which your home sells. Here's the reality… a staged home sells for more money and faster.
A professional California stager, Betsy Wilbur, shared with Forbes that in her experience, her clients' properties sell for an average of 6.3% over asking price and in 12 days. Compare that to the average 97% of asking price and 56 days on the market in her area.
On top of that, the National Association of Realtors sees a potential return of 400% on your money invested in staging. So for example, every $100 invested in staging, the potential return is $400.
It's not uncommon for a home to sell for 10% more than a non-staged home. How much is that to you? Take your home's value and multiply it by 10%.
If you live in an expensive area where the median home value is $1,000,000, then that is a $100,000 difference. If you happen to live in a small and inexpensive Midwest real estate market, like I do, then it might only be a $17,5000 difference.
Either way, 10 percent is half the amount for a standard down payment. To me, this makes staging always worth it.
But perhaps you understand staging has a monetary value, and yet, that money just is not worth the hassle of staging. You feel like it's too high of a barrier.
Staging a home while living in it doesn't have to be all that difficult and inconvenient. Let's look at some of the tips for staging your home while living it and reducing the inconvenience.
Neutralize Your Home
Just because you love your beautiful and expensive taxidermy collection or your Precious Moments figurine collection doesn't mean that everybody else will.
In my own home, I have a vast collection of gnomes lying around. On my bookshelves, windowsills, and even my fireplace mantles. These little guys are all over my home and act as decor.
But these collections can have a real negative psychological effect on a potential buyer. Trust me. I have seen it on the face of hundreds of house hunters. It's typically a look of despair and disappointment.
You will also want to avoid any divisive decor. It's a good idea to remove religious and political items, as well as anything that could be offensive. Yes, I'm talking about all of those people who have either Trump or Biden signs in their yard even after the election is over.
Your goal is to appeal to the masses. Your decor and the home has to appeal to the largest common denominator. That doesn't mean everything has to be white.
The home owners that usually have the easiest time following this tip are those who designed their home in a farmhouse style. Think like Chip and Joanna Gaines, ya'll.
Homes with an interior design of a farmhouse tend to be pretty neutral without being all white.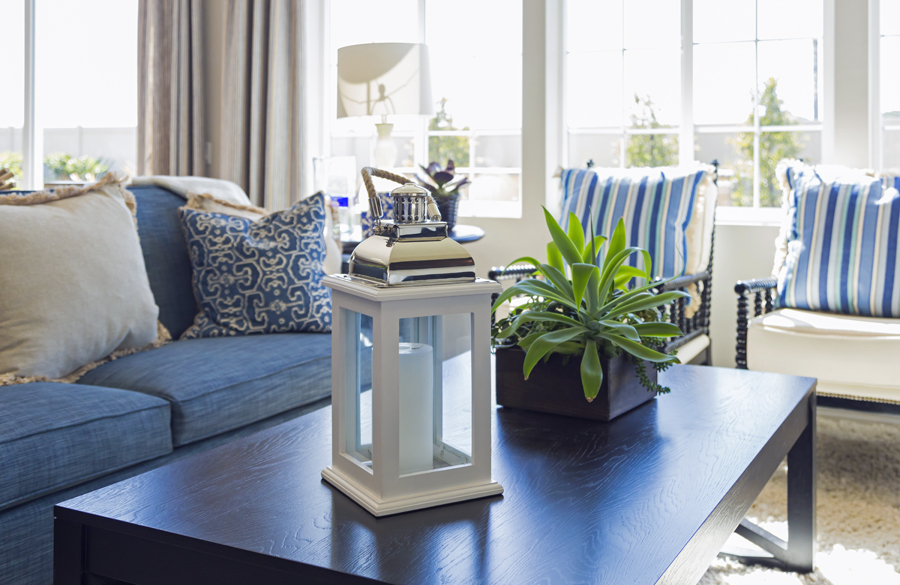 You Can Still Have Personality
The home owners that have the most difficulty in neutralizing their home are those who love Bohemian (boho) interior design. Color galore. Fabrics galore. Texture galore.
You're probably screaming inside from hearing me tell you that you need to neutralize everything. Rest assured and take comfort in knowing that it is possible to neutralize your home more while still keeping some of your personality in your home.
Follow one simple rule. Stay timeless. Add your color in pillows and curtains but avoid it on your walls and other major items.
If you're really unsure, this is where a good real estate agent or home stager is worth their weight in gold. They are able to help draw the line for you and provide more guidance.
Move Out Of Your Home
Not literally, of course. You still have to live in your home.
However, if Marie Kondo taught me anything, it's that my home has a lot of items that don't spark joy. Yet, they take up space in my home. They fill my closets, shelves, and drawers.
It's a good idea to clear out your closet, drawers, and bedrooms by at least 50 percent. You want your space to look warm and inviting, but not necessarily lived-in and occupied.
The easiest way to get started is by reducing your stuff by getting rid of things you don't use or don't "spark joy," as Marie Kondo says. You can easily learn how to tidy up like Mario Kondo. And in case you lived in a box the last few years, there is an entire series on Netflix about organizing with Marie Kondo. Just look it up.
If you're not at that 50 percent mark after tossing stuff, you can use the same methods for deciding what you need to pack in a box. If it doesn't spark joy and you don't use it daily or weekly, it's a good candidate for being packed and stored away.
You can store items in your home basement or in the garage as long as it doesn't appear as clutter. Otherwise, it's better to secure a storage unit to place your belongings.
Clean It As You Go
Cleanliness goes a long way in getting your home sold. If you have kids, I doubt they care about that fact.
Every day you live in your home, you undo your hard work of staging your home. Things get dirty and clutter comes in.
The best way to clean your home is to clean it as you go. Don't wait until the weekend to do a deep clean. It's much better to clean a little bit every day.
For example, clean the shower while you're in it. My personal favorite hack. Anything to extend the use of the shower is always good with me. You could also try cooking with the oven to avoid a greasy stove top.
Takeaway
By following these tips, you can sell your home for more money with less inconvenience and still experience some of the happiness of your home. At times, it might not feel like it's worth the hassle to stage your home. However, it can be a difference of tens of thousands of dollars.
The most important thing to remember that staging is a home about revealing truths in your home. It's about showing the beautiful canvas that is your home. It's about highlighting the best features of your home.
Keep things neutral, add a little bit of personality, reduce your clutter, and clean as you go. You will be on your way to a happier home selling process where you sell your home for the most amount of money in the fastest time period.
Alex Craig is the founder of the Century 21 Looking Glass: Dolinski Group, a Lansing Real Estate Broker. We've helped hundreds of homeowners sell their home for maximum cash in their pocket with the least hassle. We do this by taking a data-driven and systematic approach to get homes sold that leverages the power of digital marketing platforms. We are able to sell homes that seem "impossible to sell" or homes that failed to sell with other real estate agents.