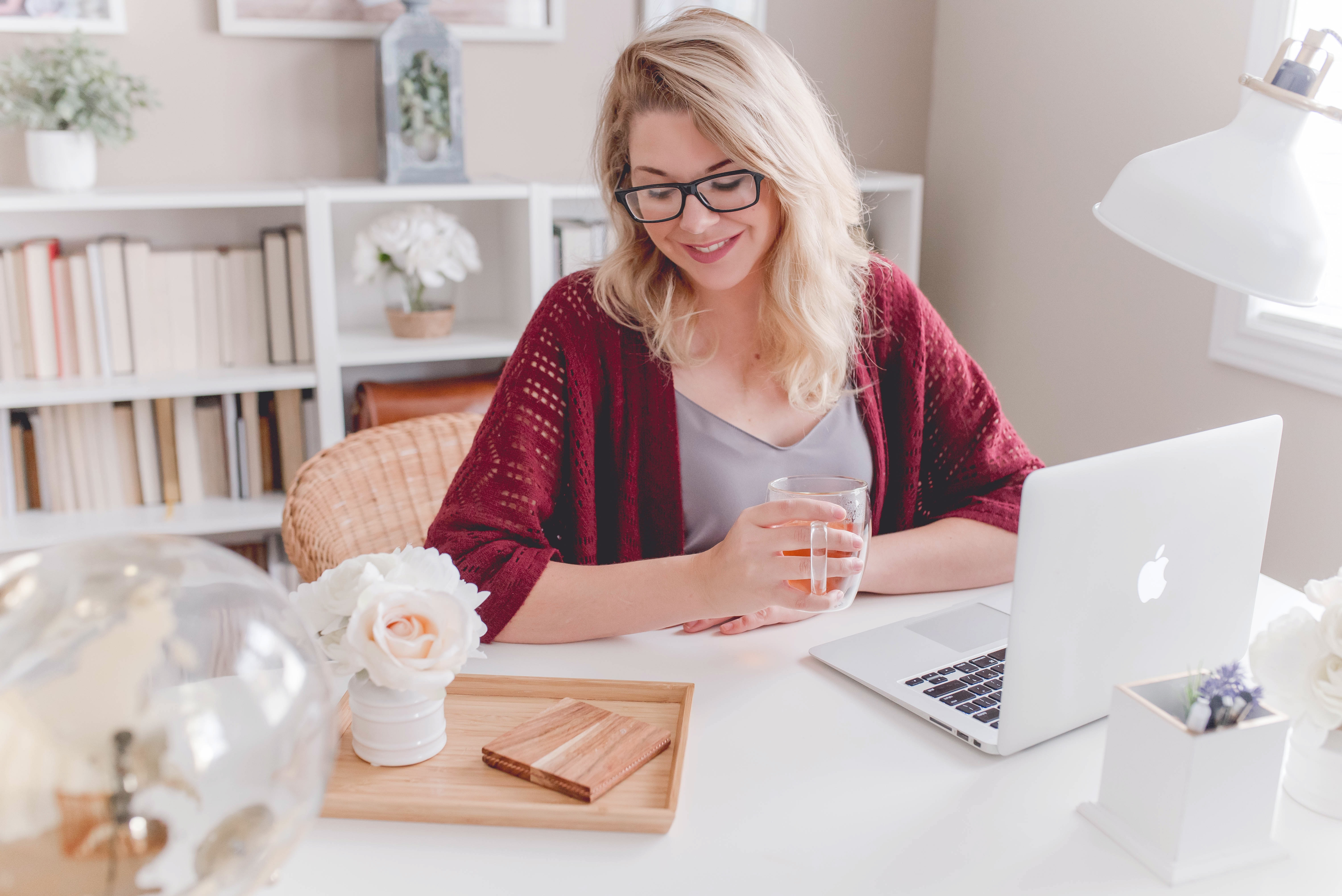 Guest article from jensenandcompany.com
In today's hustle and bustle it can be difficult to settle in and get to work. Because we are always on the move, we forget to set up our offices in a way that will foster a healthy environment for maximum productivity.
Expert Tip: When purchasing a new home, consult with your real estate agent about your needs in a home office. The more they know, the more they can help you find that dream home with a perfect office space to suit your needs.
Here, we have some great tips for you to step back, take a deep breath, and focus on that home office space you've been meaning to get to for quite some time.
Light Up Your View
Natural light is key to feeling energized and ready to work. Selecting a room for your home office that has windows is a must. Make sure it has a good amount of natural light flowing throughout. An office space centered around a window with a view is prime real estate. Looking out to the hustle of the city, your local neighborhood, or the serenity of a field is a great way to inspire productivity throughout the day.
Remember, you will also need accent lighting for those late night work sessions. With so many unique table lamps out there these days, it may be hard to choose one, but a table lamp will add a nice warm light to get you through that big project.
Invest in Comfort
Enough cannot be said about sitting properly, especially for long periods of time. No need to add extra stress on your back, legs, feet, or rear. Your best bet is to invest in a quality office chair. Some chairs that are best suited for sitting through a long day of work may not always be the cutest, but you will find ergonomics is more important than aesthetics at the end of the day. Besides, comfortable chairs do come in great colors to match your office theme and home decor.
Add Life to Your Space
Adding life within your office is essential to creating a welcoming and stress-free environment. Create an airy vibe with plants that will bring life to your day. In addition, plants will give you a great excuse to take a break, water them, and appreciate the beauty of nature before getting back to work.
No need to stop at adding plants; be sure to add some personal touches as well. Are you a minimalist or do you like cozy farmhouse accents? Are you a freelance graphic designer or a stock broker? These are all things to take into consideration when creating a personalized office space. Create a learning space with organized bookshelves to store magazines or books that help you stay current in your professional field. Remember, it's okay to add your personality to your space. If you love color, don't be afraid to add splashes here and there to make you feel at home.
Function is Key
Consider what type of furniture you'll need for your everyday tasks before setting up your office. Carefully measure the space to ensure you don't pack too much in, causing a cramped feeling. Find pieces that suit your style, but also suit your daily functions to stay comfortable and organized.
A messy office can create a lot of stress. If you aren't sure where to start for the day, you may find yourself ready to take the day off. Envision yourself working in your space. What needs to be within arm's length and what could be stored away until you need it? For those items you only need once in a while, install shelving that can house bins to store your goods inside. For the items you need often, consider the size of your desk. Adding a pencil holder, file holder, or a mail bin may help you stay tidy while remaining functional. A good flow will result in great function.
There are a ton of organizational tools out there. Consider getting a calendar to write your daily tasks out. Floating shelves are a great way to add some wall decor while creating a space to neatly organize bins with your papers inside. Try to keep your desk clear throughout the day by using cloud storage on your computer.
All in all, the best way to keep the stress away is to create a space that works for you while you work for yourself. You need to be comfortable throughout your work day, so keep these great tips in mind. Start working on your other rooms in the same way, and get back to work!
Photo via Unsplash